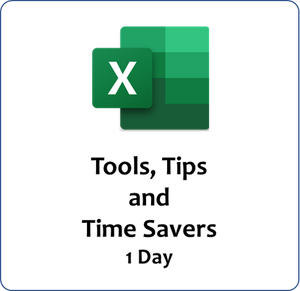 Excel Level 2 - Time Savers
Course Objectives:

Upon completion of this one-day course, participants will be able to accomplish the following:
Organize, protect, and display data using various tools.
Use the IF function, use the IFS function, create linking formulas, and manage links.
Manage and arrange multiple workbooks, insert and manage multiple worksheets within a workbook, and consolidate data from multiple sources.
Create and modify charts to present data effectively; customize charts to enhance their appearance.
Create, apply and modify styles to format worksheets consistently and quickly; use comments, text boxes to annotate worksheets, and sparklines to highlight and explain data.
---
We Also Recommend