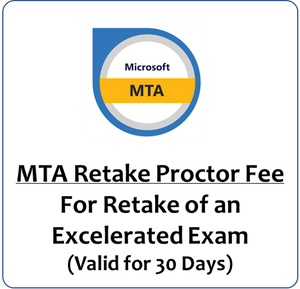 MTA Proctor Fee for a Retake Exam
Includes:
Proctor to Administer the retake MTA Exam
This is for test candidates who pay for MTA Retake Exam Voucher with Proctor in advance, who fail to meet the minimum required score, and are given a second chance to pass the same exam within 30 days of the original exam date. There is no need to pay for a whole new voucher. This retake Proctor fee is to cover the proctor's time for administering the retake exam.
---
We Also Recommend