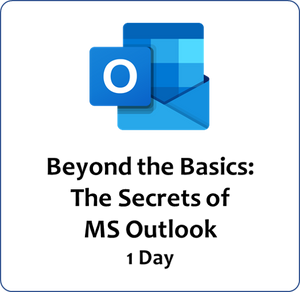 Outlook Level 2 - Secrets
Course Objectives:

Upon completion of this one-day course, participants will be able to accomplish the following:
Organize Outlook folders by assigning categories, creating rules, and applying filters.
Manage junk e-mail, use auto-signatures and stationery, control messages, and use message notifications.
Use enhanced features of the Calendar, Contacts, Tasks, and Mail to share, view, and process data, while working with other users.
Work with customized templates and forms to streamline your daily work flow.
Work with shared folders, delegate folder access, and archive Outlook items.
---
We Also Recommend